Angels
More info to follow
Boost
JHB 2.5 YEAR OLD MALE
Meet Boost still a youngster with a smile of note, fun loving, energetic and attentive this wonderful boy currently has a brother he lives with (who can be adopted with him if you are keen on a pair!)
He is fully house trained, enjoys car rides and knows many commands.
Please note: Boost is a well loved family member and needs to find a home who will include him in the family.
Please email info@rottierescueSA.co.za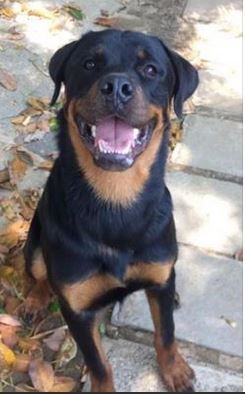 ---
Caesar
CAESAR UPDATE JO'BURG
He's come along way since being rescued from a township near Plettenberg Bay.
Caesar has been with us for a week and half and flourishing beautifully!
We hope to assess him soon (giving him time to settle) and thank PAWS - Plett Animal Welfare Service (Plettenberg Bay, SA) for their great efforts, Heather
🙏🏻 and CemAir (Pty) Ltd. for flying him to Jo'burg free of charge.
Please stay tuned to the page as his adoption criteria will be posted in the near future.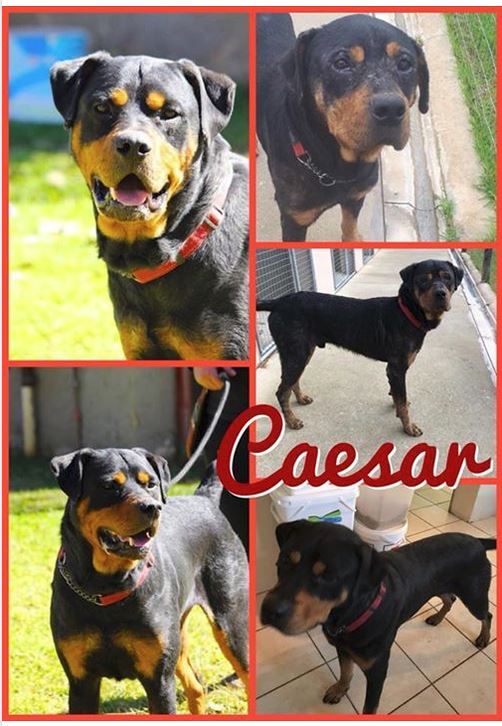 ---
Rhino
JHB
Rhino is a lovely 18 month old Male Rottie who is looking for his new home. He can be a bit funny with other dogs so introductions will need to be done.
He would suit a home with older Children due to the fact that he loves to play and can be boisterous.
If you can give this boy a loving home please email info@rottierescuesa.co.za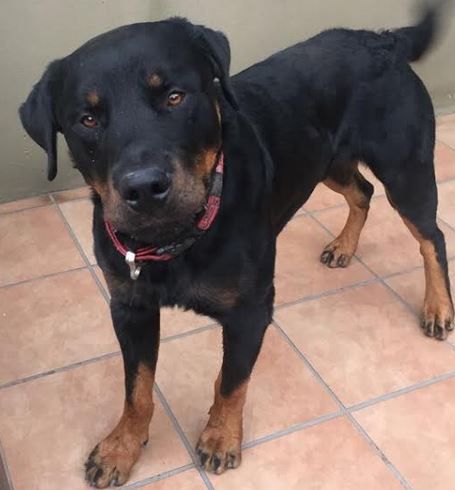 ---
---
Uber
So we picked this rather good looking stray up from FORA because they are #full - thank you Lara for being our Uber!
This girl is a stray from the West Rand of JHB.
Due to the large juicy red ticks found on her she was taken to Craig View Veterinary Clinic for a check up.
In honour of all those who sneak out of work, provide lifts in their lunch time, run to the vets for us just as they get home and kick off their shoes, road trip to bloem to fetch sheep eaters (alleged) and wake up at 06:00 on a Saturday to collect dogs we hereby name our newest girl: UBER.
So welcome Uber! If you know who she belongs to email sam@rottierescueSA.co.za
---
Xena
GRAB THE CHAMPAGNE
🍾
Grab the champagne, crack open a beer - better yet pop open a coke!
Whatever you like to drink, fill up a glass it's time to celebrate - raise your glass to Xena!
Today we perform one of the most important type of rescues - collecting a guard dog.
AT 8 YEARS OLD XENA's LIFE BEGINS
We were called last week by DISCHEM to collect Xena - an 8 year old Rottweiler who has been used for guarding.
Xena is now retired. XENA's life officially begins now!
THE GOOD NEWS
DISCHEM will no longer be keeping guard dogs as a form of security.
🙏🏻
DISCHEM - we thank you for not keeping guard / working dogs. Please get extra guards, bigger guards, ones with mega super duper guns, tazers, smoke thingies and explosive stuff if you have to.
GUARD DOGS AND WORKING DOGS are generally kept in poor living conditions, never know love and live in small cages.
So here's to Xena
❤️
💗
❤️ and thank you DISCHEM !
---